In Memory
Wylie Crawford VIEW PROFILE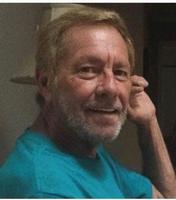 CRAWFORD, Wylie W., passed away December 19, 2018. He is survived by his mother, Marion Lackey (Phalum); three siblings, Andrea (Bob), Mark (Roma) and Bob (Mary); five nephews and nieces, nine great-nephews and nieces and extended family and friends, including all of his 1968 classmates at Huguenot High School. Wylie enjoyed life to the fullest. A gathering of family and friends will be held 2 to 4 p.m. Sunday, December 23, 2018, at Bliley's-Chippenham, 6900 Hull Street Rd. Service will be private.
Added by his ex-wife:
He was a nature enthusiast...he was a graphic artist. He could paint and draw like nobody's business with geese as his favorite subject. He loved to fish and taught my daughter how to hook a worm at 3-years of age. He was a loyal friend and did not know a stranger. He was an outdoorsman..He bought me a Remington 1100 20 gauge and taught me how to shoot..We would dove and duck hunt with our friends. The more I am writing the more I am remembering...and I have to stop. In life he was a very complicated man. Yes. We were married. Yes. We were divorced. Yes. We remained close...and right now I see him with a G and T in his hand sailing on the wind like a bird in flight. That is the Wylie I knew. We didn't do the bar thing...We were lovers of the out of doors. May he rest in peace.
https://www.richmond.com/obituaries/crawford-wylie/article_d6597e08-c4cb-58b9-a3f0-ad7ea0e89374.html?utm_source=WhatCountsEmail&utm_medium=NEWS%20-%20
Click here to see Wylie's last Profile entry.