In Memory
Mary Miller (Miller) VIEW PROFILE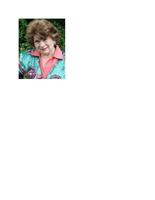 Mary Katherine Miller-Miller
March 24, 1950- February 18, 2022
Departed this life on February 18, 2022, at St Francis Medical Center. She is survived by her forever husband, Donald Franklyn Miller. Mary was lucky enough to marry a Miller---twice as good! She is also survived by two sons Donald Blair Miller (Kristy) of Midlothian and Jonathan Scott Miller of Manheim PA. She also leaves behind granddaughters Samantha Nicole and Avery Blair Miller both of Midlothian. In addition, she is survived by her sister, Janet Miller Yandle (Tommy) of Chester and nephew Evan Yandle (Tiffany) and nieces Erika Y. Frashure (Justin) and Emily Yandle.
Mary is now joined in eternity with her beloved parents L. Blair Miller and Mary T. Miller. Mary's health continued to decline in recent years following a stoke in 2014. Mary was a 1968 graduate of Huguenot High School and continued her studies at Virginia Commonwealth University VCU. After various jobs, she began her career in the healthcare industry with Anthem Blue Cross/Blue Shield of VA and retired in 2000 as a Communications Manager in Provider Services.
During the 1990s, stand-up comedy became a passion for Mary. "Murr" was her alter-ego as she travelled across the US and Canada performing stand-up including Vancouver, Pittsburgh, Myrtle Beach, Newport News and VA Beach. One of the highlights of her comedy experience was her attendance at the Comedy Festival in Aspen Colorado. She was fortunate enough to have collaborated with comedians such as Tom Arnold, Jon Lovitz and Jimmy JJ (Dynomite) Walker. She also met singer Aaron Neville when they were
performing at an event together. She was a born performer only slowing down as her travel schedule became too much. After suffering a stroke she continued to accomplish all that she could. Her husband, Don, literally became her wingman. Mary enjoyed spending time with her family, especially her granddaughters Samantha and Avery. Mary will be greatly missed by everyone who knew and loved her!
Joseph W. Bliley Funeral Home at 6900 Hull Street Richmond is caring for the family. Services will be held at 2:00 pm, Thursday March 3 in the Mausoleum at Sunset Memorial Park 2901 W. Hundred Road Chester VA. Viewing is one hour prior to the service. There will be a reception following the service at the Mausoleum for friends and family. Interment will be private.
In lieu of flowers, donations can be made to Miko's Animal Sanctuary, LLC a small non-profit organization whose aim is to provide life-long sanctuary for abandoned, abused, and neglected senior dogs. Donations can be made online at mikossanctuary.org
You can add memories online at Bliley's website, https://www.blileys.com/obituaries/Mary-Katherine-Miller-Miller?obId=24128990
https://www.blileys.com/obituaries/Mary-Katherine-Miller-Miller?obId=24128990
Click here to see Mary's last Profile entry.