In Memory
David Brown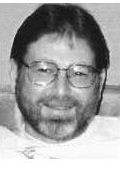 David's sister, Patricia Kluge, kindly furnished the photos shown below and these words: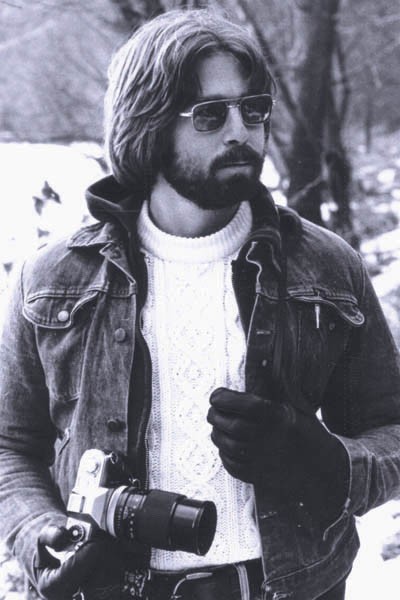 BROWN, David R., 60, a native of Richmond and resident of Chester for about 30 years, passed away Sunday, October 17, 2010 with family by his side. David attended V.P.I. and was a member of their Chapter of Theta Chi Fraternity. He retired from the Department of Defense at Ft. Lee after 25 years of service as an Information System Specialist. David was responsible for IBM mainframe operations as a systems programmer for a logistical simulation to support commanders and their staffs for training prior to deployment. He will be greatly missed by all. David was preceded in death by his beloved mother, Helen Cox Brown. He is survived by his beloved father, G. Richard Brown; loving sisters, Peggy B. Powell and husband, B. H., and Patricia B. Kluge and husband, Bill; nieces, Ginger Powell, Casey Kluge Cross and husband, Derick, and Lindsay Kluge; and a nephew, Rick Powell and wife, Julia. A Celebration of Life graveside service will be held Thursday, 11 a.m., at Parklawn Memorial Park Mausoleum, Hampton, by Rev. Ginny Roll of the Unity Fellowship Church. At other times the family will be gathered at Patricia's home. Memorial contributions may be made to the Hospice of Virginia, c/o American Hospice Foundation, 2120 L Street, NW, Suite 200, Washington, D.C. 20037. Arrangements by Claytor Rollins Funeral Home, Poquoson. Online condolences may be made to www.claytorrollins.com.

Published in Richmond Times-Dispatch from October 19 to October 20, 2010
David's stopover on earth was all too brief from our perspective of course, but all who knew David agree that his life here was ever so meaningful. He always strived to live a full life. He is remembered for his love of the outdoors, love of photography, love of computers, his subtle sense of humor and the joy he received from playing practical jokes on his family and friends. He had a deep love of family and he will be missed.
The light of God surrounds you;
The love of God enfolds you;
The power of God protects you;
The presence of God watches over you.
Wherever you are, God is!
And all is well.
I have enabled Trish to access our web site, so if anyone leaves a message on David's "In Memorium" page, she will see it. //Bill