In Memory
Holly Webb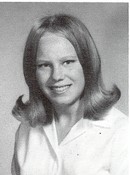 Margaret Webb, ex-teacher, dies
Margaret Holladay Webb, a former city schoolteacher who recently passed the State Bar examination, died Thursday in a local hospital. She was 32.
Mrs. Webb, who lived at 1900 Avondale Ave., taught at Mosby Middle School for five years before leaving to attend the University of Richmond's T.C. Williams School of Law. After a year of law school, she resumed teaching at John F. Kennedy High School.
At one point, she taught full time at Kennedy and attended law school at night. During that time, she became ill with lupus, but eventually enrolled again and received her degree in 1981.
Mrs. Webb, a Richmond native, graduated from Huguenot High School. She attended Old Dominion University for a year before transferring to VCU, where she received a bachelor's degree in English in 1973. She also earned a master's degree in English at VCU while teaching.
She was a member of the Lupus Foundation and of Grace Covenant Church.
Mrs. Webb is survived by her husband, Edward M. Anusbigian; her father, Newton H. Webb; and two brothers, Paul H. Webb and Newton McLeod Webb of Canoga Park, Calif.
A funeral service will be held at 4 p.m. today at Joseph W. Biley Funeral Home, Third and Marshall streets.
Published in the Richmond Times Dispatch, Saturday, October 9, 1982.